Custom Varsity Jacket - Branded Originals For You
The custom varsity jacket is a popular choice for school teams, clubs, and organizations looking to create a cohesive and distinctive look, among others. These custom-made jackets are typically made from a combination of wool and leather that portrays a classic and gorgeous look compared to others of its kind.
However, you may also find cotton and satin variations in the collection. The jackets feature the school or brand's name and logo on the front and the individual's name and number on the back. We offer you unique varsity jackets from Qatar with no minimum, as well as bulk order options available in various colours and sizes.
click here to chat on Whatsapp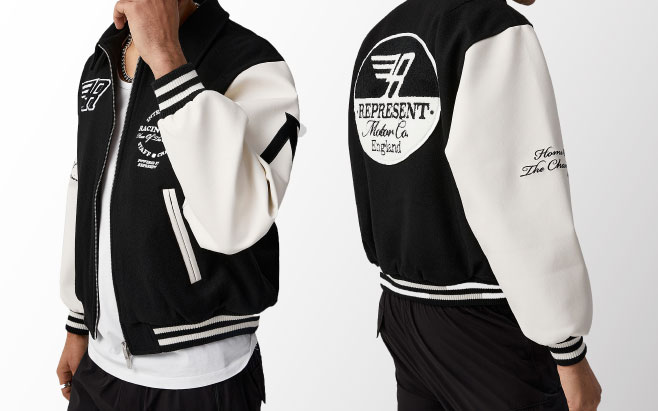 Get Your Own Fully Customised Senior Varsity Jacket
Customizing senior jackets to meet your needs involves adding infographics, branding, and decorations like embroidery, patches, and chenille lettering. Businesses can procure custom varsity jacket from Doha for teams, clubs or organisation members to show their pride and unity.
These wholesale senior varsity jackets also serve as memorable keepsakes for business events, clubs, or organisations, as they can be worn to games, events, and other gatherings to show team spirit. Shop for the best varsity jacket for men and women from our collection of exclusive, customized & handmade products.
Latest Jackets
Hand Picked Latest & Trending Products