Popular Categories
Pick from our weekly trending products
Top Best Selling Products
The joy of Getting your Best!
New Arrival
Get what you wanted !
Leading Apparel, Custom Gifts and Uniform Store in Qatar
Mediate Trading is one of the leading names in the world of uniforms, apparel, and gifts. Starting in 2007, we have always strived to deliver the best products in terms of style, quality, and above all, customer satisfaction.
Being a leading uniform store in Qatar, our brand provides a vast selection of uniforms, varsity jackets, outerwear, and other clothing accessories. For a range of institutions, we deliver the best quality school uniforms and workwear, like security uniforms, cabin crew uniforms, hospital uniforms, and hotel uniforms, with no minimum order option. These exclusive collections deliver some of the best-fitting, quality-made uniforms & apparel on the market today.
Here, with every new season, comes an exciting new line of clothing in bright new colours and styles. The comfortable and professional collection at the online clothing store in Qatar offers a variety of styles, sizes, and colours to cater to every preference. With a speciality in uniforms, sportswear, and accessories, our uniform store in Doha has become a popular outlet for individual needs and businesses to procure products in bulk. Apart from uniforms, we also have an exciting range of customized gifts for everyone ranging from auto tools, key chains, office supplies, and polo T-shirts to yoga jogging sets, varsity jackets, sports T-shirts, and many more.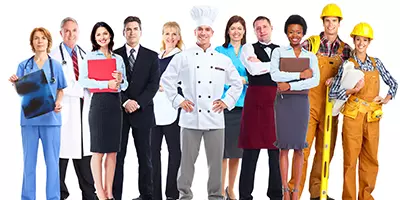 Wearing custom uniforms can change your brand's outlook to a great extent.
Read More